MONTECITO SERIES VINYL WINDOWS
Create your dream home with Montecito Series® — vinyl windows that stand up to corrosion and are virtually maintenance-free. Milgard will custom design the windows to your specifications so your dream home can become a reality.
HIGH PERFORMANCE, LOW MAINTENANCE
Montecito® Series windows require little upkeep as the vinyl frame essentially takes care of itself. Minimal maintenance such as dusting the track and cleaning the glass with mild soap and water will help prolong the life of Montecito Series windows.
MILGARD VINYL WINDOW FRAME COLORS
Milgard vinyl windows are available in ten exterior frame colors. Choose from standard colors of tan and white  or enjoy more color flexibility with premium exterior finishes to coordinate with your home design. From the newly popular 'fog' to rich, bold 'espresso', get inspired with all the possibilities.
To create color that lasts, Milgard developed a new coating technology that allows UV rays to pass through the paint and reflect off the vinyl frame. This preserves the exterior color and finish.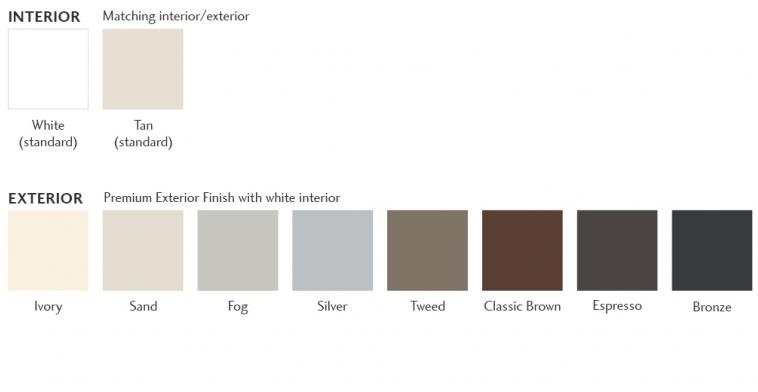 GARDEN WINDOWS: EXCLUSIVE TO MONTECITO
Bring outside, in. Montecito Series garden windows are designed to let in sunlight to create a healthy environment for plants, making even grey, cloudy days seem filled with spring.